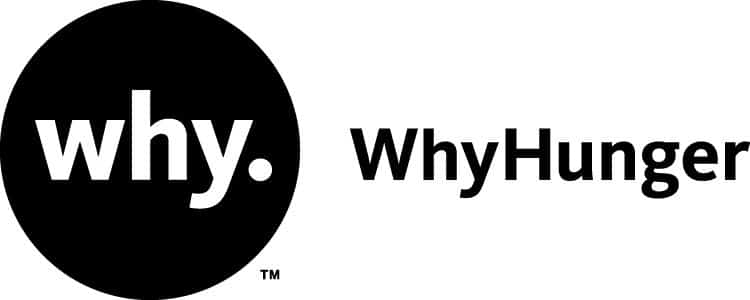 Comprehensive approach addresses broad impact and needs across the food system
New York (May 11, 2020)  – As unemployment continues to soar and food banks and pantries struggle to meet skyrocketing demand, WhyHunger— a leader in the movement to end hunger and advance the human right to nutritious food in the U.S. and around the world—has deployed its Rapid Response Fund to protect food access during the COVID-19 crisis.
"The U.S. is experiencing a hunger crisis unlike anything we've seen, and it is only getting worse. The numbers do not even begin to tell the heartbreaking stories of those who are hungry and in need," said Noreen Springstead, executive director, WhyHunger. "Our Hunger Hotline and Find Food service has seen a 266% increase in inquiries from food insecure individuals desperate to access food, and with 30 million Americans newly unemployed – many for the first time – the amount of hungry Americans will only continue to soar. WhyHunger is uniquely positioned to launch a holistic national response and is providing direct relief to those in dire need."
Money from the Rapid Response Fund provides emergency support and critical relief, holistically focusing on:
WhyHunger's national Find Food Database, Texting service and Hotline connecting seniors, children, veterans, hourly workers and families impacted by hunger, illness and forced unemployment with free, local food and essential services.
Food banks and pantries struggling to meet rising demand and adapt distribution to protect their staff and communities.
Small farmers ramping up local food production to ensure access to nutritious food.
Restaurant and food chain workers facing extraordinary economic hardship and risk.
As the pandemic threatens job security and economic stability in unprecedented ways, more individuals will be unable to afford healthy, safe and nutritious food in the near future. For many of those struggling to make ends meet, government food programs, like SNAP, are either unavailable or insufficient, so they must rely on emergency food organizations like food pantries and soup kitchens. Compounding factors triggered by the COVID-19 crisis – increased demand, shortage of volunteers, reduced hours and difficulties in distribution – are now pushing emergency food providers to their limits.
Additionally, the impact of the COVID-19 pandemic across the food system is extreme. Local markets are closing; restaurant and food industry workers are without jobs; farmers are losing access to critical markets. Everyday this crisis continues, farmers, ranchers, fishermen, and food chain workers are putting their lives at risk to continue getting meals on our tables.
"This global pandemic has exposed major weaknesses in our food system," added Springstead. "We need to do more than just protect the most vulnerable in our society. This is the time to implement just solutions to strike at the root causes of hunger – not just during times of crisis, but once and for all."
In addition to the Rapid Response Fund, WhyHunger has launched the largest crowdsourced and open sourced interactive map where people can find free meal sites across the U.S. The comprehensive map offers real-time data that gets integrated into the Waze app.
To learn more about WhyHunger's work or to donate to the Rapid Response Fund visit: https://whyhunger.org/rapidresponsedonate/.
About WhyHunger
Founded in 1975 by the late Harry Chapin and radio DJ Bill Ayres, WhyHunger believes a world without hunger is possible. We provide critical resources to support grassroots movements and fuel community solutions rooted in social, environmental, racial and economic justice. A four-star rated charity by Charity Navigator, WhyHunger is working to end hunger and advance the human right to nutritious food in the U.S. and around the world. Learn more at whyhunger.org and follow us on Facebook, Twitter and Instagram.
Media Contact:
Abby Cohen
973.224.0403