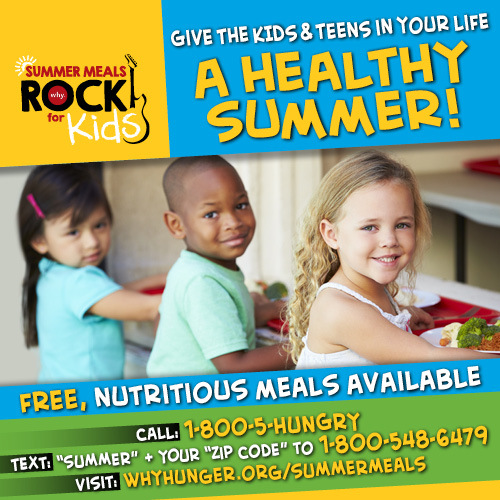 This post first appeared in The Huffington Post.
One in five children in America lives in poverty. Summer is the time when more children are hungry than at any other time of the year because they are not receiving free school meals during the week.
That means that their families have to provide for some 150 meals during the summer just for one child. For a family with two or more children earning $15,000 or less, or even earning twice as much, the cost is a budget breaker.
Fortunately, there are government-supported solutions that, with proper support and advocacy, can help all children have a hunger-free summer.
Since 1968 the USDA Food and Nutrition Services has run the Summer Food Service Program which has grown in the past few years to serve more than two and a half million children June – August at almost 50,000 sites all across the country. WhyHunger has supported the work of the USDA for several years to identify where the programs exist and then make that information available through our WhyHunger Hotline at 1-800-548-6479. Now through our brand new texting service, there's an easier way to find food for children in your area by texting SUMMER plus your zip code to 1-800-548-6479 or searching our database at whyhunger.org/summermeals. Thousands of local organizations are doing heroic work to make sure children eat during the summer but despite all that work the program still only reaches about 15 percent of the eligible children.
A few years ago, WhyHunger came up with a different solution to summer hunger. We suggested to USDA that they add money to an eligible family's SNAP (Supplemental Nutrition Assistance Program) EBT card during the summer months. USDA has been running a pilot program over the past four years targeting families in several states whose children are eligible but are not receiving summer meals. The results of the pilot showed a reduction in childhood hunger during the summer by one third. The children were also consuming less sugary drinks and eating 12 percent more fruits and vegetables and 30 percent more grains. Many studies have shown that good nutrition aids cognition. There has always been a drop off in cognition during the summer for poor children because of hunger.
Continue reading the full article on The Huffington Post.