Joel Greeno works 160 acres at Greeno Acres. He focuses on marketing high quality, fair trade milk and cheese. Joel is president of The American Raw Milk Producers Pricing Association, Vice President of Family Farm Defenders, on the Executive Committee of the National Family Farm Coalition and active in La Via Campesina.
On the lawn of long-time farmer and food sovereignty activist, John Kinsman, gazing over the farm and talking about the road toward food sovereignty, Joel discusses his work, farming generally and current challenges.
Consolidation of market prices has almost crippled farmers, especially dairy farmers nationwide, from Maine to Wisconsin to California. After years of strategizing and planning, Joel was one of the founding members of a milk co-op called Scenic Central Milk Producers. On July 1, 1999, they had maneuvered through all the Wisconsin Department of Agriculture red tape and picked up their first load of milk. They started with 16 members, and are up to 30 members, with most of the milk going to small-scale cheese factories.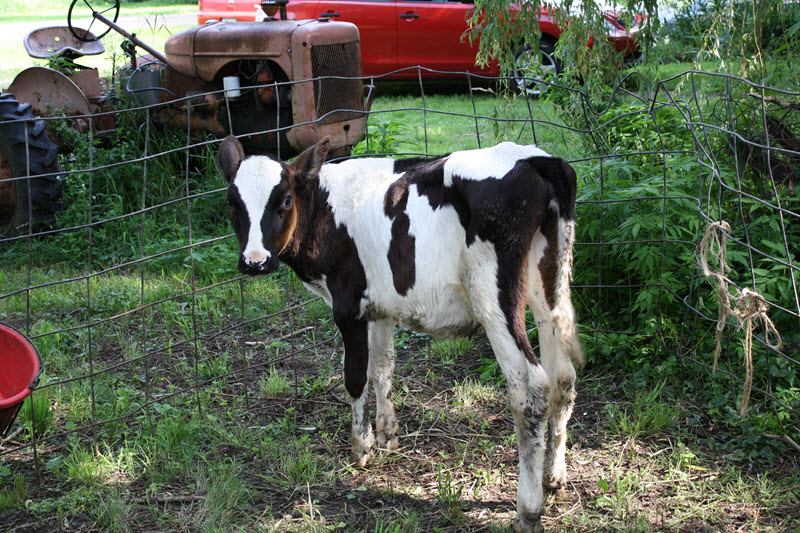 It is still difficult, and they are barely able to make ends meet. Joel's wife has to work off farm and they had to apply for health support for their daughter who had some medical problems. With that application, came food assistance vouchers. Joel, a farmer, was qualified for food stamps. That just does not feel right.
Joel explains, "Basically, farmers' incomes are less, respectively, as to what it was during the depression, as far as the percentage of the consumer dollar. It's made it real difficult for farms of any size to survive. We feel it's due to market manipulation and consolidation. And that is why we have called for the U.S. Department of Justice to oversee it and, hopefully, go after the culprits and somehow restore fair milk prices to farmers, that being, cost of production, plus a profit. If you are going to pay bills and retire debt and build capital, it has to be on profit. It can't be on just break even, or less, and get ahead. It has been a tough fight."
Joel is talking about a call by a coalition of dairy groups for the U.S. Department of Justice to investigate consolidation in the food industry, especially the dairy industry, where diary farmers saw a 50% drop in price in just two years. At the time, Dean Foods and Dairy Farmers of America were under the scrutiny of violating anti-trust laws and for the devastating effect they have had on small family dairy farmers as a result of price fixing and market manipulation.1Joel tries to remain optimistic, but he is also realistic: "We would like to be optimistic, but knowing the history of things and the way things go – the power that money has. We have a lot of work to do, if we are going to win. It's sad that we have come to a time where justice isn't dolled out by the law. If you can buy the biggest lawyers and throw the biggest money, the one with the most money seems to win. And in this case, we need to make sure that's not the case."
The Capper Volstead Act of 1922 gave associations of people producing agricultural products certain exemptions from antitrust laws. Unfortunately, the law has back-fired. Some co-ops, such as the Dairy Farmers of America, have grown so large, that they appear to be more of a corporate business than a cooperative, where they pay high salaries to the staff and CEO, but forget about their farmers.
Joel is committed to the fight. "Food sovereignty, in a sense, is that the farmers of a given country should have the right to feed the people of their country and that they receive a fair and just price for that production. It should be more local, they should be taking care of their local people and people should have a closer relationship with their farmers. It's a bit about circumventing the stranglehold of corporate America by producing these close relationships. The future of this country is going to rely on rural America. If the economy is going to recover, I think it needs to understand that 70% of all raw material comes from our farms and the day they decide to pay our farmers will be the day we get this country back and not until."
Price, Cynthia, Antitrust hearings into food industry continue in Madison with Dairy. July 7, 2010. //www.legalnews.com/grandrapids/1001556